Coop Games: So, You Wanna Be A Playa?

Hello and welcome to a cooperative PC game website. The big list. Our website is always changing and being updated please check back from time to time. We have tried to compile a current list of cooperative PC game tiles. Enjoy and please post any information that might be useful. -STARTNET
Had to upgrade my computers recently. I think it was a uncontrollable – incredible need for DirectX 11. As I move into HDTV 1920×1080 Gamming it brought new life to some of my older games.
HDTV – PC Co-Op Gamming.

And then I was off in a mad rush to install my coop games so me and my friends could play again. This is the quick order that I installed them in.
Crysis Wars – coop maps

Turok 2008

Rainbow 6 Vegas 1 + 2 Patched/Mappacked

Farcry – with coop mod

Swat 4 -patched

Gears of War – FULL coop no split screen

CloseCombat First to Fight

Doom3 – with coop mod.

Half-Life2 – with coop mod.

FEAR – with coop mod.

No One Lives Forever 2 – updated

DeadlyDozen2 – patched

Live for Speed

Need for Speed HP2

Call of Duty – World at War – BEST COOP GAME 2009

Left4Dead

Operation Flash Point

GRID
I was able to get all these running HD and without any Virtual Drives or CD shuffling. I used fixed .exe's from GameCopyWorld.com – Nice… Somehow I still can't get Brothers in Arms EIB running yet with Windows7 and I think the Stalker coop is a fake. The SSam series is not running yet under my quadcore / Win7 @#$?

2010 – Brink looks like it could be a good year ahead for Co-Op PC Gamming.

Below are the co-op games we are playing this week. Use The Big List link: to view a complete list of PC cooperative games going all the way back to the early co-op games. IPX/SPX and Null Games. Be sure to check our Download page and also great ideas on our Links page.
Now Playing:
Know that all PC games below have co-op. Cooperative game play !
Far Cry 4 is an open world free roam action-adventure first-person shooter and it's the BEST COOPERATIVE GAME EVER……. enuff said.
Call of Duty: Advanced Warfare is a first-person shooter video game developed by Sledgehammer Games and published by Activision. Get you cheap CD keys out for this one too.
GRID 2 – Some say it's the best looking car game today. Better than Xbox One FORZA 2, Better than PS4's Drive School. Give it a download or maybe just a second look but the graphics are amazing,although I do like GRID 1's open wheel Indy car better. They changed the In-Car view with open wheel in GRID 2 why, it was perfect ! Well with the better graphics I do agree that GRID 2 is the best looking car game made.Be sure to patch it and be running your latest video card drivers.
GRID 2 is a must play PC game.
DeadRising 1 & 2 open world action survival horrorvideo game. It is developed and published by Capcom and produced by KeijiInafune. But WTF get the control config right !!
2 is better than 1 for sure and as always thank you for supporting co-op.
Call of Duty: Ghosts is a 2013 first-person shooter video game developed by Infinity Ward, with assistance from Raven Software, Neversoft and Certain Affinity.
The Graphics are superb and has nice coop play.
You need CD keys. Multiplayer cracks are fake.
Dead Island 1 or 2 is an action role-playing game, survival horror video game developed by Polish developer Techland and published by German studio Deep Silver
The Borderlands series. Action role-playing first-person shooter video game that was developed by Gearbox Software
ARMA III is completely awesome
Some of the best coop in 2013 The Action-adventure first-person shooter video game developed mainly by Ubisoft Montreal in conjunction with Ubisoft Massive

CRYSIS Warhead Coop MOD – See The Instructions here. We have thought hard on what storyline would best suit a squad of nanosuited soldiers that would work with the story of Crysis, after weeks of hard decsion making we decided that Eagle Team from Crysis warhead would best fit the characters for the Co-op mod as their squad is made up of 4 members (Originaly 5) and it can tie in with the Crysis story.
2008 Coop WWII <!> Great Job Nice Game. Cooperative is in the main menu. The respawn is perfect, The level save game spots are awesome. Go Buy this Game !!!! I'm not even bothering with the single player mode – haven't even tried it..

Tom Clancy's HAWX – . Tom Clancy's HAWX. Platform: PC. 4-Player Online Co-Op. HAWX does co-op right, with the entire campaign available
Left4Dead Cooperative play – Took some time to get updated and running.
Yeah, yeah – left for dead.. Kill a hundred zombies here, shoot another twenty-five thousand over there.
GRID – Good fun to race with my friends. As usual
most race games have Coop / Network play. except – cough.. DiRT witch the multiplayer
sucks..

Turok – Has some coop levels and good fun to play with
friends. Thank you for supporting Co-Op. Why not the same single player campaign? & Why no dino hunt coop mode? @#$? It's all beyond me !!!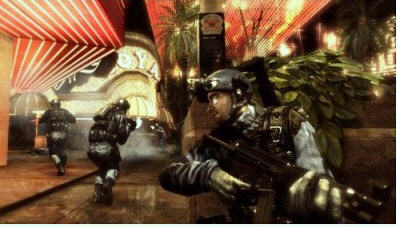 Rainbow Six Vegas 1 & 2
Ok, wait a minute run out and buy /
YASU
this SecuROM package. Just about everything is perfect !!! You'll need a healthy PC to play this one. Its worth it.. Best coop PC game. Nextgen Hide Button, Fast Load Time, Full Co-Op and they even got the Respawn right !!! Great job guys !!!

Finally the Half-Life 2 coop
mods. (alittle trickie) Half-Life 2 Coop MOD
(two)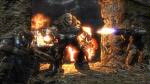 Gears of War !!! PC Co-Op without the split screen. yeah !! and it's HDTV !!!
FULL COOP

This game somehow sucks to me, I couldn't tell you what it is. I've still played through the coop and had a hell of a good time bashing badies with my friends. Thank you for supporting cooperative game play…

Hellgate London – Somehow weak but does have some coop fun. Part RPG and part FPS. Check it out.

Kane & LynchCoop. Hmmm. They made me buy a x-box360 controller to end up with coop. Unbelievable we are PC gamers – but it is fun.

Most of your newer sports games support network play




Proving to be one of the finest coop mods for the PC to date is the DOOM III cooperative modification. Levels load, the players follow as tight as a retail package…
Doom III Coop ModGREAT COOP FUN… Ok, So I fired up some oldies lately. Just give'em a try…

Swat 4 – Deliver justice with a full arsenal of official SWAT tactics and weaponry. Extended SWAT replayability with deep Multi-Player and Co-op Modes. Create detailed custom missions for yourself and your friends. Next-gen graphics for "you are there" intensity…<!> it's ok.. and worth a download..<!>

Ground Control 2 – Coop Fun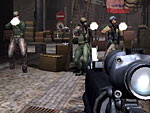 Close Combat: First to Fight. Cooperative right out of the box…. Buy it !
Cutting-edge graphics engine delivers amazingly realistic graphics, facial animations, volumetric real-time shadows, dynamic lighting and more… Awesome..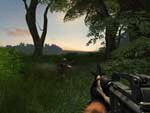 Far Cry Coop Mod Alpha 8.2
Fight with your friends – Cooperative Far Cry Mod. You and your friends on the beach…
We love co-op in shooters, but for some strange reason it just isn't a standard feature any more…This is about the best game in the world and it has cooperative now. Can't wait to get the 1.3 patch update running.
Here's the Fix Far Cry Coop mod.


Deadly Dozen 2: Pacific Theater -
The year is 1942 and the war against Japan is at a fever pitch. This game supports co-op right out of the box true cooperative play the whole game.

No One Lives Forever 2: A Spy in H.A.R.M.'s Way –
humorous story-driven first-person shooter featuring the beautiful Cate Archer. good fun co-op play built in.
More Missions

Half-Life -
Half-Life the game doesn't support cooperative but a modification by Sven Viking makes it all happen. Head over to SVEN-COOP.com and grab your copy for free.

Need For Speed: Hot Pursuit 2
- Feel the ultimate rush of flying down the open road in the most exclusive cars on the planet – Ferrari, Lamborghini, Porsche and more.
Great Network Game. Good LAN fun.

Comanche 4
- Comanche 4 is a sky shooter designed to give players a taste of the thrill and excitement of going into battle as a Comanche pilot. Full cooperative missions.

Unreal Tournament III Can't believe it's here but it does have Coop warfare and bot matches.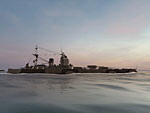 Silent Hunter III – It has Coop ! Nice, I feel like I'm in a sub. Kinda long, but great atmosphere.
.


Medal of Honor: Allied Assault – You play as Lieutenant Mike Powell.Add co-op cooperative click here works with spearhead to !!! More form Andy.unofficial Co-operative Map Pack #1

Single Player – Huh, There should be no such thing. You want to play the game alone and by yourself then play. But it should always be able to be played cooperatively. Programmers please support Co-Op.



If your not playing cooperative your just playing with yourself.

More of the LAN games I'm playing.