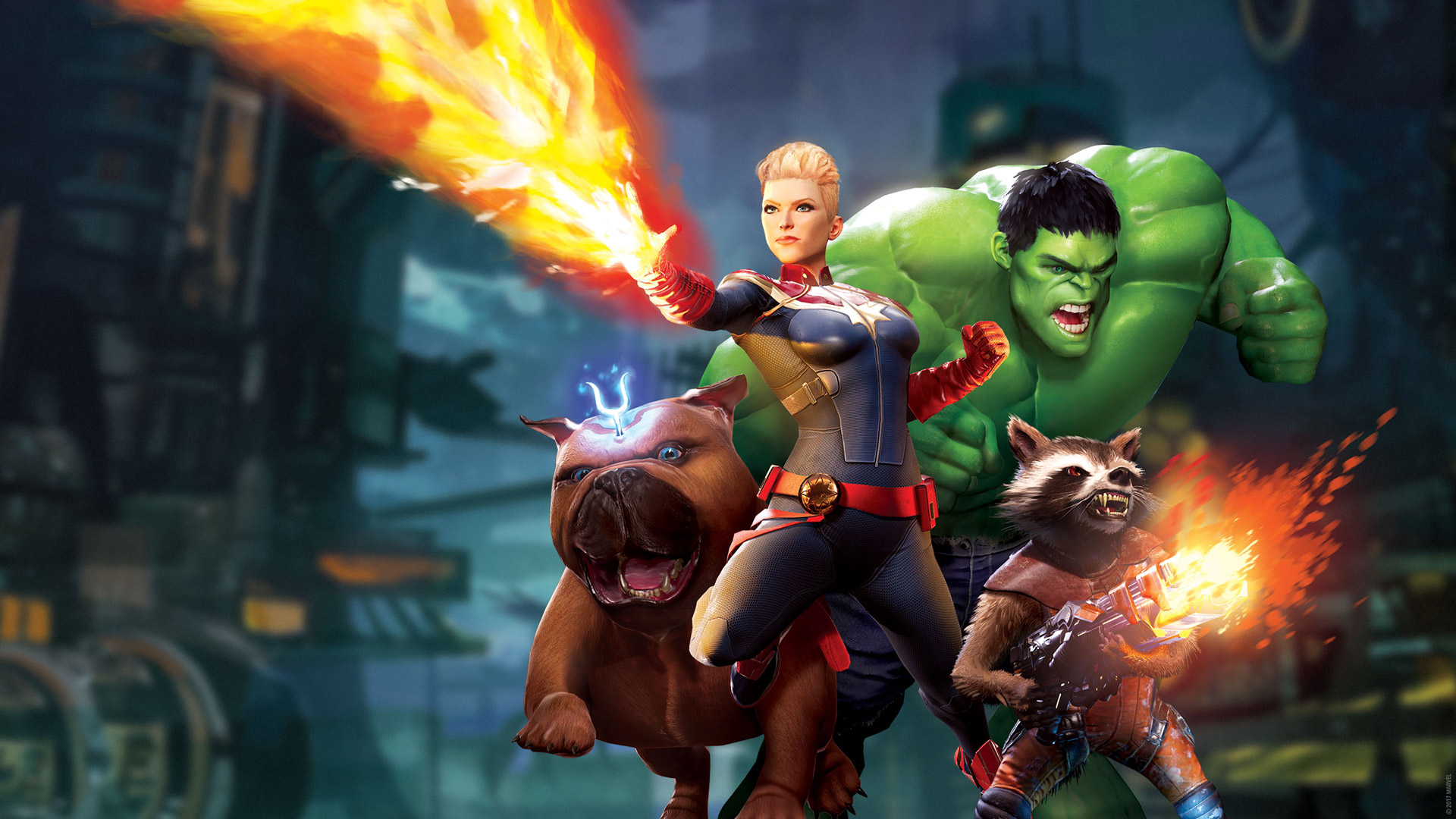 Marvel Powers United
---
Powers United gets a lot right, more than I thought it would, in fact. It is at times a riotous, bombastic explosion of comic book action in which Ultron robots are hurled across the room before being encased in ice, webbed up and shot to pieces. But it's also a game that knows the limitations of its platform, and sets its own standards accordingly. There's no web-swinging as Spidey, for example, and Hulk can't leap over skyscrapers. Rather than honing in on what makes each of these heroes unique, you'll find many of them adhere to a template that doesn't really capitalize on their skillsets. With VR still in its infancy, these are very hard problems to solve and certainly not something I'd expect Sanzaru to have all the answers to, but there's an undeniable feeling of everything being toned down from the big screen action of, say, the Marvel Cinematic Universe.
Download – https://www.oculus.com/marvel-powers-united-vr/?locale=en_US
---
Marvel powers United VR specs
CPU: Intel i3-6100 / AMD Ryzen 3 1200, FX4350 or greater. CPU: Intel i5-4590 / AMD Ryzen 5 1500X or greater.
RAM: 8GB+ RAM: 8GB+
GPU: NVIDIA GTX 960 4GB / AMD Radeon R9 290 or greater. GPU: NVIDIA GTX 970 / AMD Radeon R9 290 or greater.
OS: Windows 10 or newer. OS: Windows 10 or newer.