OLD PC-based virtual reality laboratory. Click Here !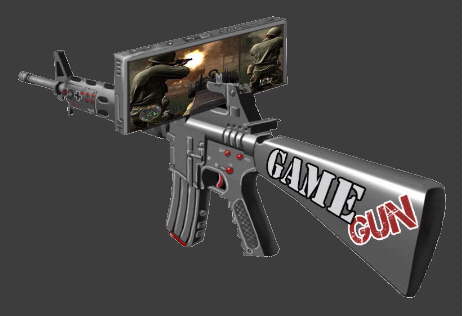 See my USB Wired GameGun.
See my USB Wireless GameGun
See my YouTube
channel and subscribe for news and updates.
Flex LCD GameGun, iPhone GameGun and the Mighty Projector GameGun.
AR playground and Simple HMD's.
Separate head and torso movement. Run in one direction and shoot in a different one !!!   Binding MOD.
The Head (FOV) tracks and the Gun (torso) tracks. Look in one direction when shooting in a different direction.
Training Instruments, Mapping Mods and more..  Watch the videos below.